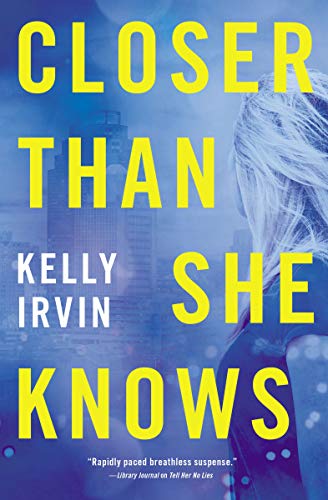 A serial killer bent on revenge . . . and striking too close to home.
Book Releases on June 9, 2020! Available for Pre-order Now!
About the Book
Book Chapter Samples
Teagan O'Rourke has always loved murder mysteries. In her job as a court reporter, she has written official records for dozens of real-life murders. She's slapped evidence stickers on crime scene photos. She's listened to hours of chilling testimony. But she's never known the smell of death. And she never thought she might be a victim.
Until now.
A young police officer is murdered just inches away from her, and then a man calling himself a serial killer starts leaving Teagan notes, signing each with the name of a different murderer from her favorite mystery novels.
Panicked, Teagan turns to her friend Max Kennedy. Max longs for more than friendship with Teagan, but he fears she'll never trust someone with a past like his. He wonders how much of God's "tough love" he can take before he gives up on love completely. And he wonders if he'll be able to keep Teagan alive long enough to find out.
As Teagan, Max, and Teagan's police officer father race to track down the elusive killer, they each know they could be the next victim. Desperate to save those she loves, Teagan battles fears that once haunted her in childhood. Nothing seems to stop this obsessed murderer. No matter what she does, he seems to be getting closer . . .
-Review-
This brisk, smoothly written thriller from Irvin (Tell Her No Lies) pits court reporter Teagan O'Rourke, a murder mystery lover, against a cunning and vicious serial killer. As Officer Kristin Moreno of the San Antonio, Tex., PD is driving Teagan from the courthouse to the police office building where the reporter will deposit evidence from a trial she's just participated in, someone shoots Officer Moreno dead with a high-powered rifle. Teagan is barely home from this terrifying experience when she learns that her nextdoor neighbor has been murdered; a note is found nearby addressed to Teagan, ending with the words "I'll be in touch soon."
Others close to Teagan become targets, and other notes addressed to her turn up, each signed with the name of a fictional murderer. Irvin keeps readers guessing the killer's identity—and motive—to the climax, where Teagan prays to God to let her get her hands on a gun. Fans of serial killer fiction with a Christian slant will be satisfied. Agent: Julie Gwinn, Seymour Agency. (June)
Disclosure of Material Connection: Some of the links in the page above are "affiliate links." This means if you click on the link and purchase the item, I will receive an affiliate commission. I am disclosing this in accordance with the Federal Trade Commission's
16 CFR, Part 255
: "Guides Concerning the Use of Endorsements and Testimonials in Advertising."